Qwachi
QWACHI means
"feast" in Okinawan.
As the name suggests, the buffet is a feast of not only Western food,
but also Japanese, Okinawan, and Chinese dishes.
These international treats are laid out in a casual atmosphere
with an open kitchen that enhances the experience and can be enjoyed by all ages.
As with all of our restaurants, an abundance of local produce is used making everything fresh and colorful.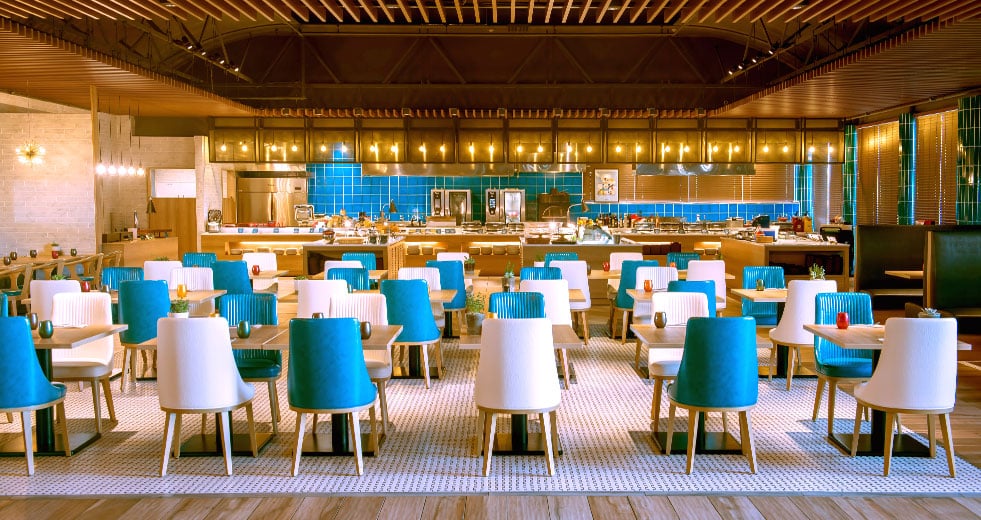 Buffet & Grill QWACHI

Business Hours
Breakfast 6:30 ~ 10:30 (10:00 L.O.)
Lunch 11:30 ~ 14:30 (14:00 L.O.)
Dinner 17:30 ~ 21:30 (21:00 L.O.)
Place
Lobby (2F)
Number of Seats
Seating for 346 persons (including free space 114 seats)
* All seating is non-smoking.
Private Room
Not available.
Reservations
Breakfast not available; available for lunch and dinner.


Dinner
In our buffet restaurant with an open kitchen, our chefs prepare Japanese,
Chinese, Okinawan, and Western food as you watch.


Breakfast
Start out your day right with an international buffet breakfast incorporating
everything from Okinawan favorites to standard continental breakfast items.


Lunch
How about a lunch buffet that offers Japanese, Western,
and Chinese foods with a focus on seasonal ingredients?
Everyone loves the variety and the view. Please come join us.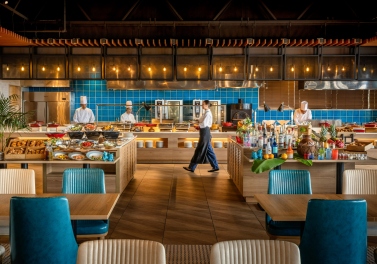 Sauna & Lunch Plan
Questions we receive from our guests are summarized below. Please read them before contacting us.