Stay
For children "play" is "learning" by themselves. With plenty of high quality toys, we provide spaces for kids to play. Target ages are 0~3 years old, but anyone up to 10 years old (and older) can enjoy playing.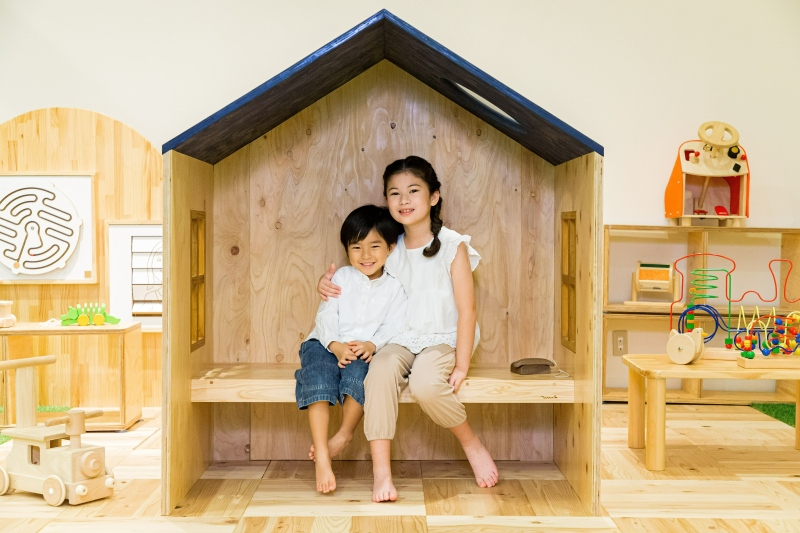 Service Features
Our selection of wooden toys are safe for any child to play with and come to us from both Japan and overseas. Some have been created here in Okinawa. We wanted to provide toys that are appropriate and will encourage mental growth. The toy company has made a special arrangement suitable for our hotel which we hope will create new and fun memories for your trip to Okinawa. It's a unique space! Why don't you try it out for yourself?

Wooden toys are said to foster even more creativity in children through touch and play.

Hours: 
Lobby Area 24H
1F Play Area 9:00〜22:00

This area is not exclusively for kids. Please note that all children under 12 years old must be supervised by an adult over 20.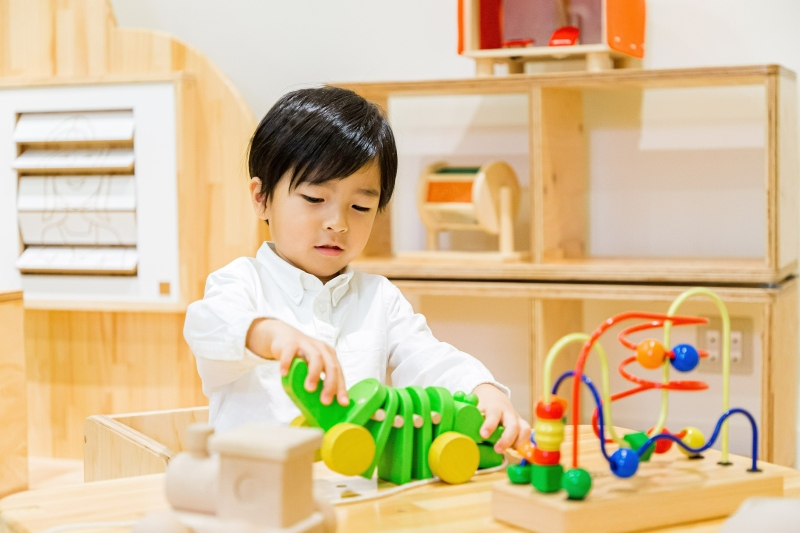 Hygiene
「Sterilized, Safe, Secure」
The play areas are always kept clean. After use, the toys are cleaned with a natural disinfectant that is safe even to put in your mouth. In addition, once a month the toy company checks the toy selection, provides maintenance checking for safety, and uses an infrared sterilizer to disinfact all the toys. Everything is checked manually in detail.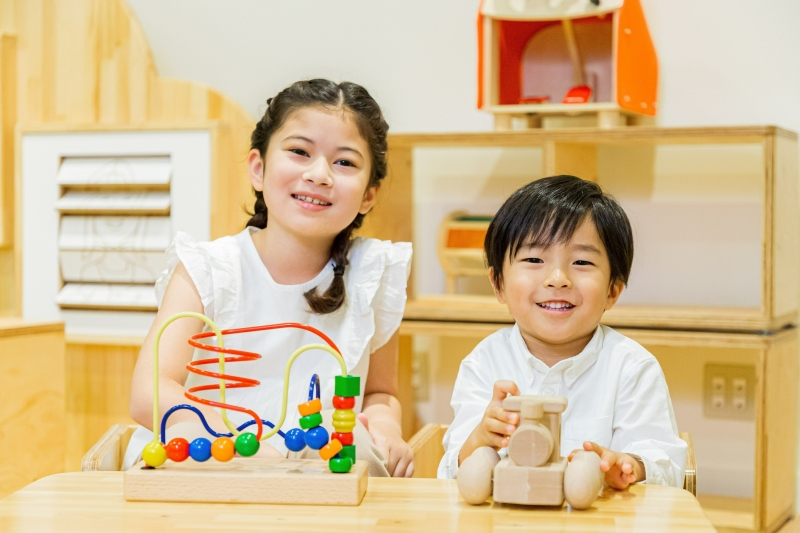 Other Materials
We understand that preparing the right environment and toys has a great influence on the development of the brain and affects personality formation especially for children age 0 to 3 (and up to 10 years old) who learn everything by sensory input. However, in the Japanese toy market, the profit of toy makers is a greater priority than impact on children's growth. Few people are aware of this and parents continue to buy commercialized and trendy toys, dropping a considerable amount of money into a business market that does not benefit their children.

This is a dangerous path. How can parents become aware of toys that enhance the growth of their children? Can you play with it? Can you touch it? We are committed to working with parents and children together.


Office Heart's motto is to provide good toys for 0 to 3 year olds and up to 10 year olds. We are developing a sound business for children and their families both in Japan and overseas, starting in Okinawa.
Play Space [Office Heart] Details