Spa
Refreshing Tropical Island
Style with 5 Types of Baths
The pleasant sound of water from 5 types of baths promotes island style refreshment.
Everything is designed to enhance your healing and to refresh your mind and body.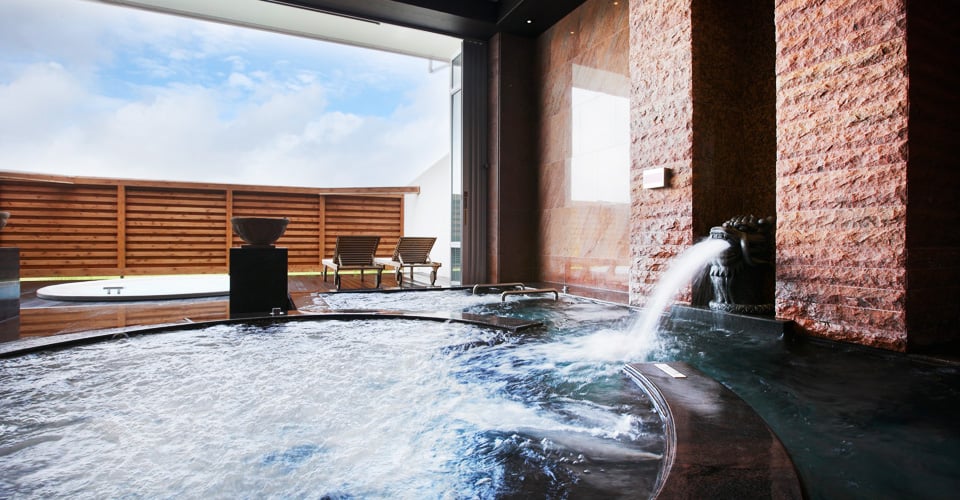 Place
1F (Men's and women's baths are separate.)

Business Hours
15:00 ~ 23:00 (Last Entrance 22:00)
Types of Baths
Jet Bath
Aroma Bath
Vibra Bath
Cool Bath
Outdoor Bath
Dry Sauna
* Available for guests over 4 years old only.
* Children under the age of 13 must be accompanied by an adult.
* Children ages 6 to 12 must bathe with an adult of the same gender.

Jet Bath
The strong water pressure stimulates tired muscles and refreshes the whole body.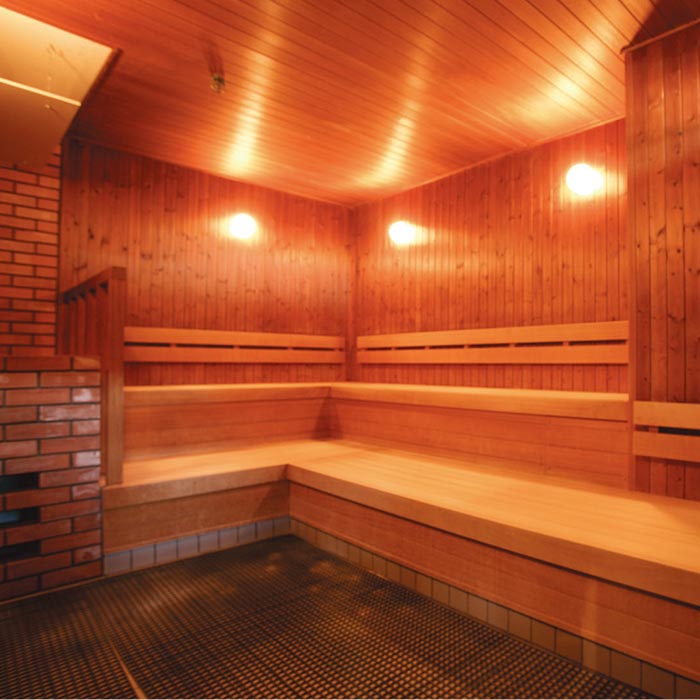 Dry
Sauna
This sensory experience perfectly balances soothing lights, temperature, humidity, and the scent of natural wood.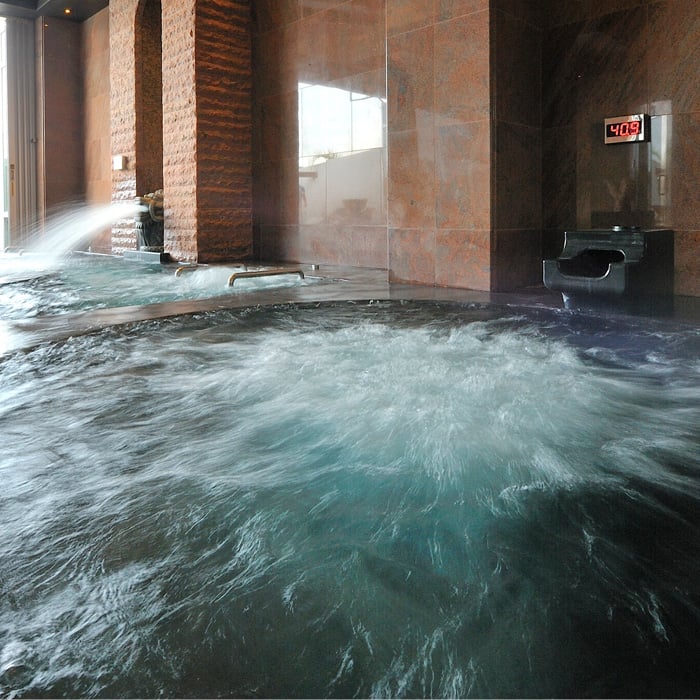 Aroma
Bath
The refreshing aroma oil promotes blood circulation and enhances vitality and healing for the entire mind and body.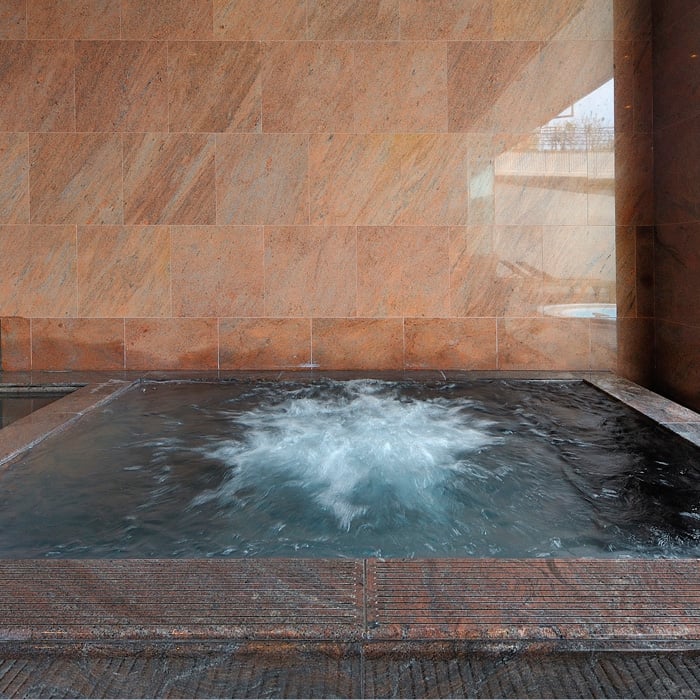 Vibra
Bath
The natural massage of water gently wraps your whole body and will heal your daily fatigue.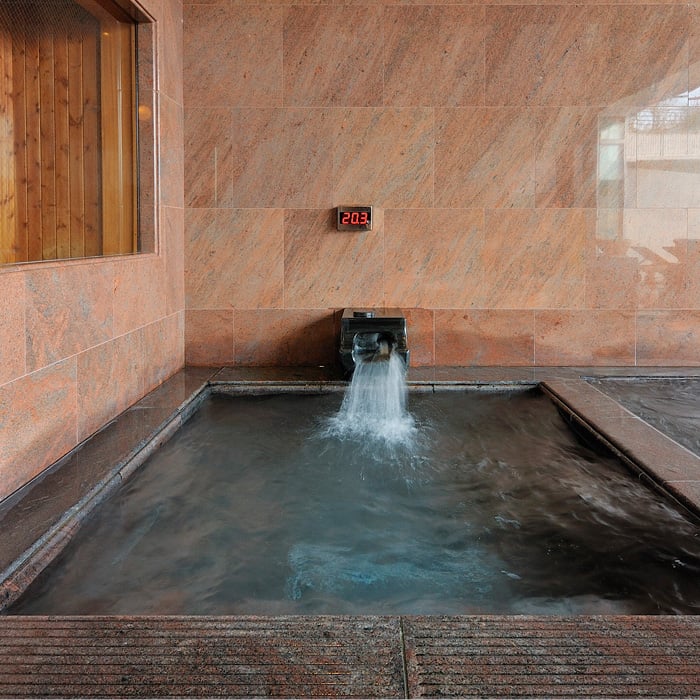 Cool
Bath
Slowly cooling your body in this bath will tighten and refresh your skin.

Outside Bath
Invigorate your senses while looking at the sky and feeling the island breeze. Relax and unwind.
Fees
For Stay Guests
Spa
Adults
(Over Age 13)
Children
(Over Age 7)
1 day
1,500 yen
750 yen
2 days
2,000 yen
1,000 yen
3 days or more
2,500 yen
1,250 yen
Day Guests
Fees
Facilities
Adult
(over 13 years old)
Child
(over 7 years old)
Spa
Gym
Indoor Pool
Garden Pool
Spa & Fitness Gym
3,000 yen
1,500 yen
○
○
○
×
Pool
3,000 yen
1,500 yen
×
×
○
○
Spa, Fitness, Pool
5,000 yen
2,500 yen
○
○
○
○
Spa Regulations
Please use public etiquette and do not inconvenience other guests.
Use by children only is not permitted.
Those who have medical issues or are under the influence of alcohol are strictly prohibited.
Please note that the hotel is not responsible for any loss or theft in the Spa area.
In the unlikely event of an accident, please contact the staff immediately.
Smoking is prohibited in the facility.
Please do not bring food or drinks into the facility.
Please take a shower to wash off make-up and hair products before using the Spa.
Please remove watches and accessories before use.