Rooms
The view spreading out in front of you creates an
extraordinary feeling enriching your stay with us.
All guest rooms have an ocean view from the private balcony.
Every day is memorable overlooking the East China Sea and the hills of Yambaru.
Club Room
Club Rooms offer an elegant stay for you and your loved ones.
The top floors where the club rooms are located provide a space for the sound and light of the built-in BALMUDA The Speaker to enhance the gentle atmosphere of relaxation. Floor to ceiling windows allow you to enjoy the ever-changing sea and sky.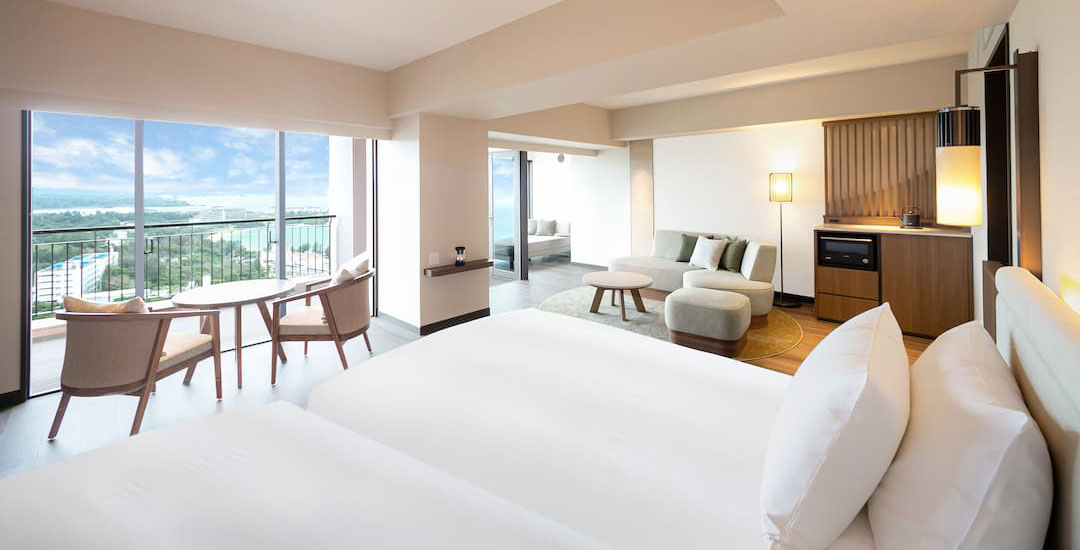 Suite Room
The luxurious amount of space offers a high-quality relaxation experience.
The panorama view with a balcony on both sides spreads out in front of you as you enter the room. The modern furniture and a view of the ocean from the bath are all part of the appeal to your senses.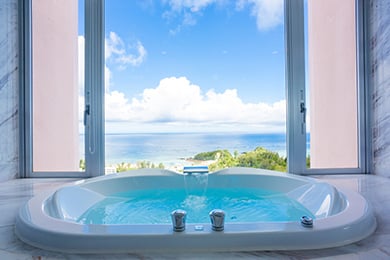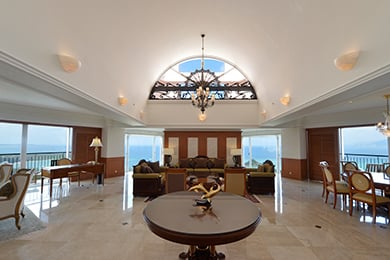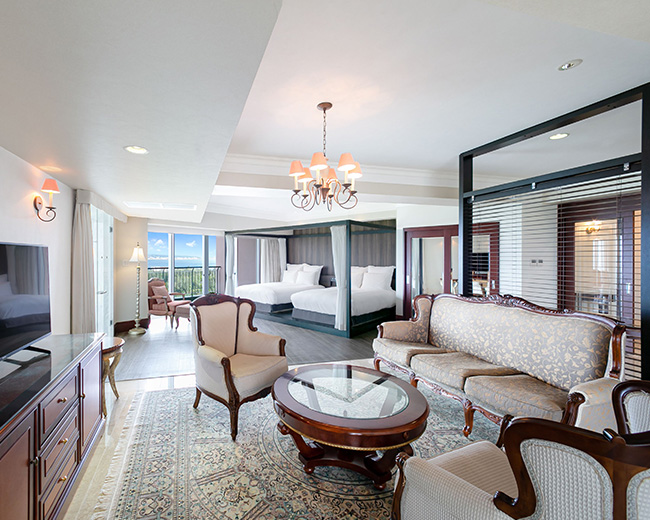 Family / Group Rooms
These rooms are perfect for larger groups of families or friends.
We have rooms with tatami that are safe for small children and suitable for accommodating up to 6 people.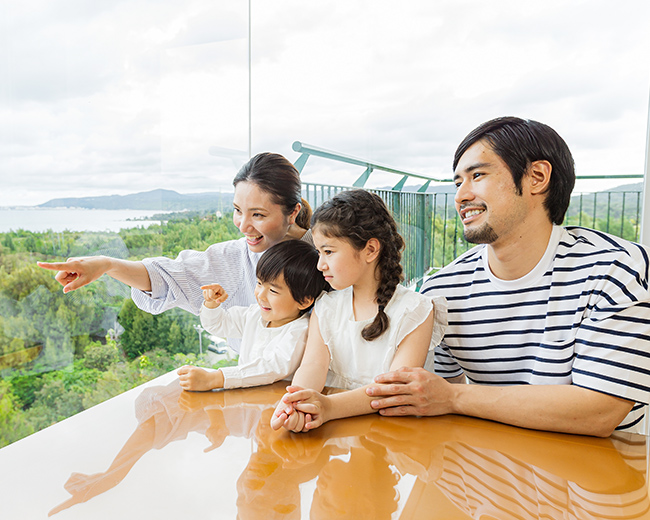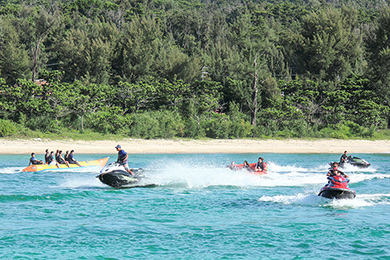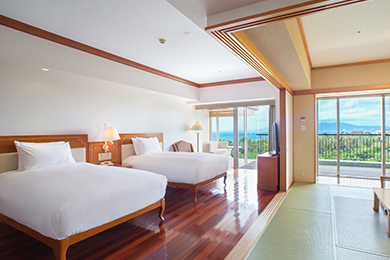 Superior Room
Our location on the side of the hill offers stunning ocean views.
All of our superior rooms have ocean views seen through the floor to ceiling windows and enjoyed from the balcony or the indoor terrace.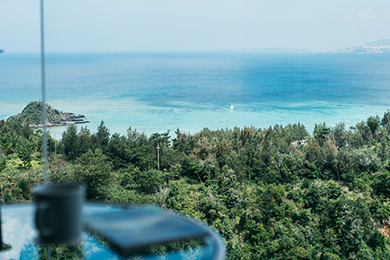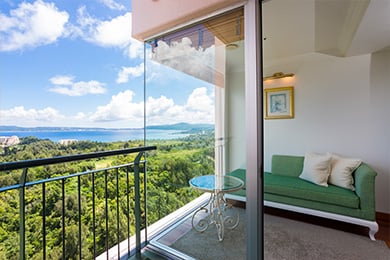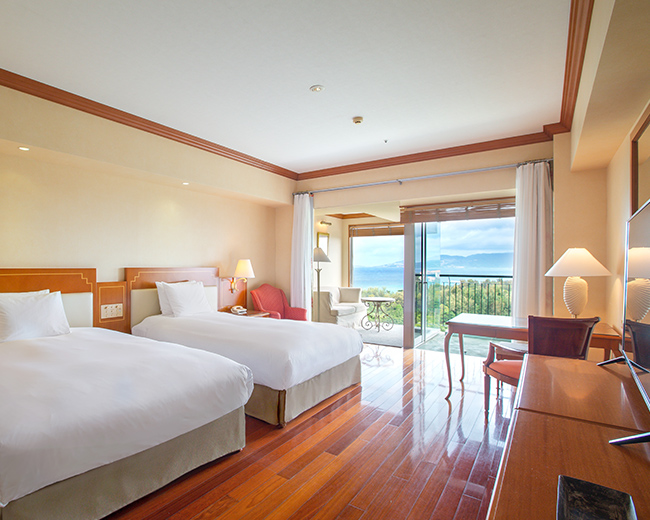 Universal Room
The barrier free benefits provide ease of use and a feeling of safety.
Sliding doors (main and bathroom), handrails in the shower, bath, and next to the toilet, and electrical switches in accessible positions make this a great wheelchair friendly space.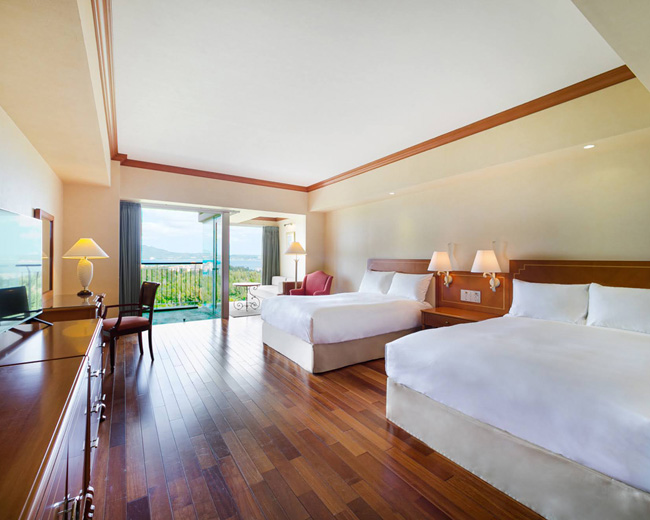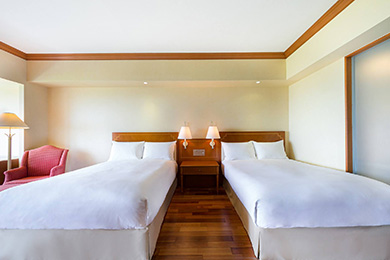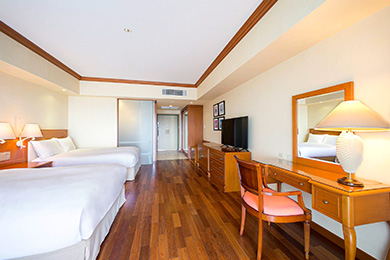 Superior Room
Club Room
Suite Room
Universal Room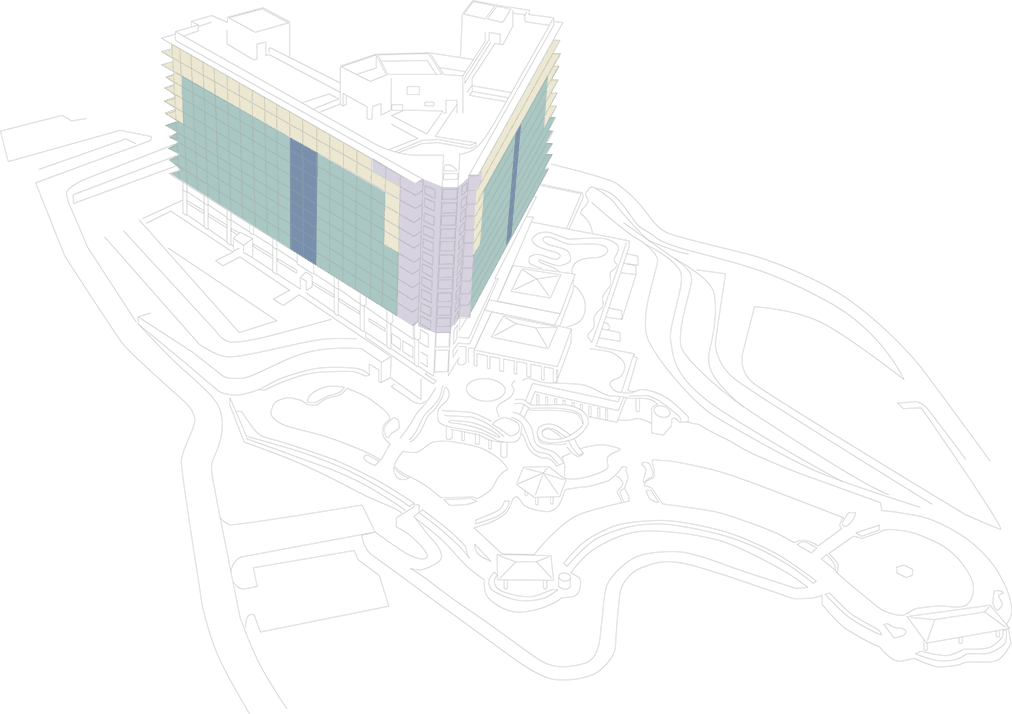 Information
In-Room Massage

Add an in-room massage to upgrade your stay at Oriental Hotel. Available from 16:00 to 24:00.

Amenity Base: ARIN KRIN

You can choose your own amenities. We also rent out board games and card games.

Help for Small People

Traveling with children can be challenging. Check out our list of things to help you out.

Club Lounge
A Space Filled with Yambaru Greenery
Our Club Lounge is an exclusive space for our guests staying in Club Rooms or Suites. We hope you will enjoy the relaxing and comfortable environment.
Questions we receive from our guests are summarized below. Please read them before contacting us.