Party Plans & Meeting Plans
Party Plan
Our party plans turn
your dreams into reality.
Oriental Hotel Okinawa Resort & Spa
can help create the best plan for you.
With full support from our experienced and professional staff along with a wide variety of services unique to Okinawa,
we can help build a plan that best suits our guests. Please feel free to ask us about anything.

Live Party
BBQ Special Package Plan
A poolside BBQ offers you the enjoyment of looking out over the East China Sea and feeling the lovely breeze. You will enjoy watching the colors of the sky change from sunset to evening to night at which time the colorful lighting reflects across the water of the pool.
Name of Plan
Poolside BBQ Ashibina
Available Seasons
January to June, October to December
Place
1st Floor Garden Poolside
Number of Persons
Seated 30~200 persons
Standing 30~250 persons
We can cater hotel-made meals to the Valley of Gangala and to Bankoku Shinryokan.
There are 2 catering plans to choose from to suit your needs.
Name of Plan
Premium Full Course Plan or Buffet Plan
Place
Gangala Valley
Number of Persons
Seated Full Course 30~60 persons
Buffet Style Seated 50~100 persons/Standing 50~180 persons

Live Party
Drink・Second Party
Option Plan

We offer a variety of optional plans.
Drink plans can add glamor to your party; after party plans are also popular.
Free
Drink
Plan
Starter Plan, Standard Plan, Deluxe Plan, Premier Plan
Optional Arrangements
Okinawa Soba Stand, Tuna Carving Demonstration, Sushi Boat, Tempura, Rice Ball & Sushi Corner, Roasted Pig, Goat Soup, Dessert Buffet
After
Party Plan
Light Plan, Standard Plan, Deluxe Plan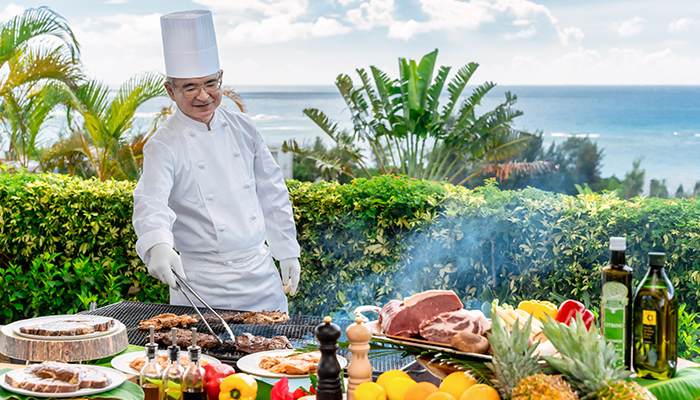 Cooking Performance
Live Cooking Performance
The live cooking performance by a chef is one of Oriental Hotel's special features. The colorful menu items and the skill of the chef to create intricate flavors will awaken all of your senses and make it a truly enjoyable experience.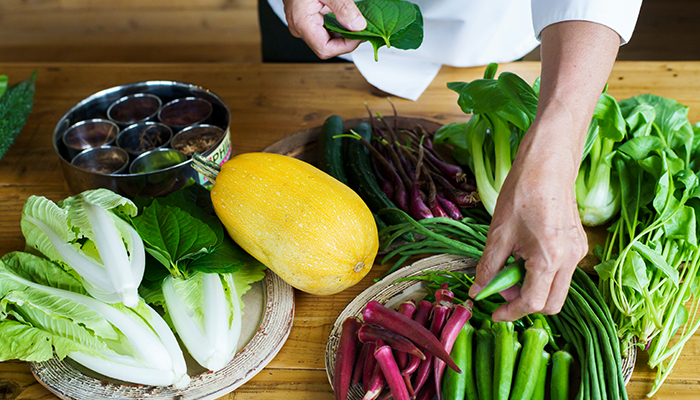 Local Products
Okinawa's rich and fresh produce creates natural gourmet dishes.
Oriental Hotel carefully selects seasonal ingredients giving care to safety and security. Okinawa produces a variety of vegetables, meat, and fresh fish. These are elaborately prepared and make gathering together with important people even more special.

Meeting Plan
Your meetings can be successful with a quiet environment and attentive service.
With the guest's purpose in mind, we provide an environment and
services to give the best support for a smooth and successful event.
There are meal options available for groups of 8 or more persons.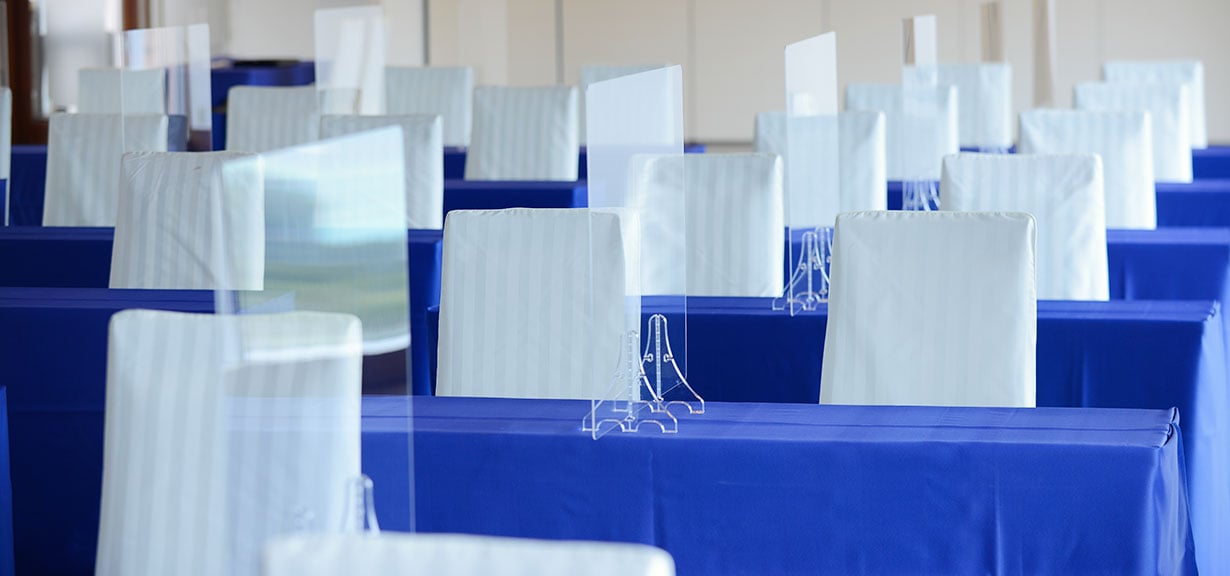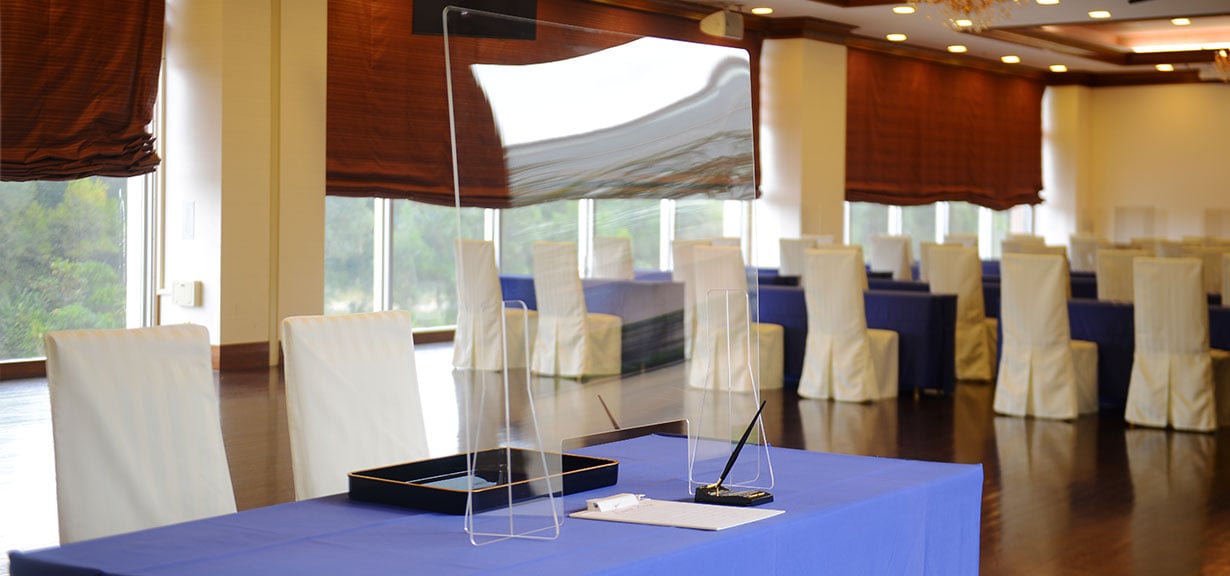 Number of Persons
8 or more
Hours
9:00 ~ 17:00
(rate determined per hour)
Place
Umanchu, Majun
Plan Details→
Included in the Price
Venue, PA (music), Lighting, 2 mics
Basic Cost
Venue Usage Fee Per Person (Tax Included)
Weekdays
Saturday, Sunday, Holidays
Per Hour
2,200 Yen
3,300 Yen
Additional 30 Minutes
550 Yen
Lunch Fee Per Person (Tax Included) Please choose one of the following.
Weekdays
Saturday, Sunday, Holidays
Refreshment
1,760 Yen
1,760 Yen
Lunch (Buffet & Grill QWACHI)
1,900 Yen~
3,000 Yen
Japanese or Western Lunchbox
2,750 Yen
Additional Options
| | |
| --- | --- |
| Coffee or Tea (self-service) | 660 Yen |
| Mineral Water | 165 Yen |
| PA with 1 Mic | 2,200 Yen |
| | |
| --- | --- |
| White Board | 3,300 yen |
| Projector | From 27,500 yen |
| Screen | From 13,750 yen |
* Prices include 10% sales tax.
For General Inquiries & Reservations