Club Lounge
Special moments are prepared for you in an environment of lush Yambaru greenery.
This space was created for our Club Room and Suite Room guests to enjoy a comfortable and relaxing stay.


Introducing a One-Rank-Up Hotel Stay
The Club Lounge is a space available only for guests staying in club rooms or suites. It is a relaxing space filled with greenery. Our dedicated staff will help you enjoy the benefits from breakfast in the morning until evening tea time.
Club Lounge use is available for the following room types: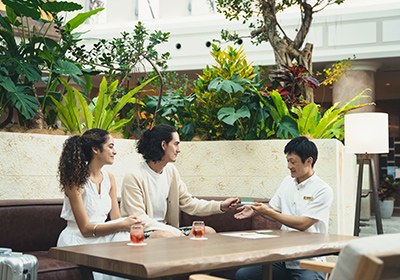 Check-in / Check-out
The Club Lounge area is used for check-in and check-out.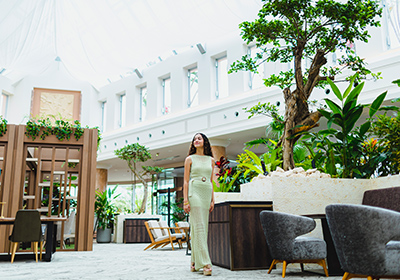 Before Check-in
Free use of the Club Lounge is available before check-in.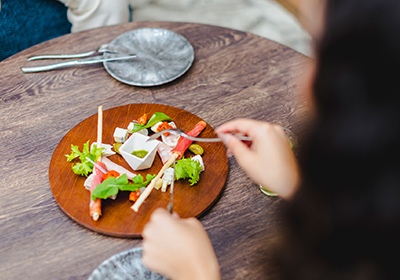 Breakfast Choice
As a benefit, either the Club Lounge or Buffet & Grill QWACHI can be used for breakfast.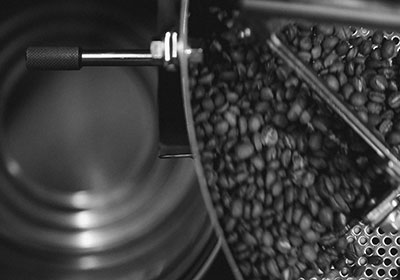 Hand Drip Coffee Experience
Grind your own coffee beans for a cup of your own special hand drip coffee.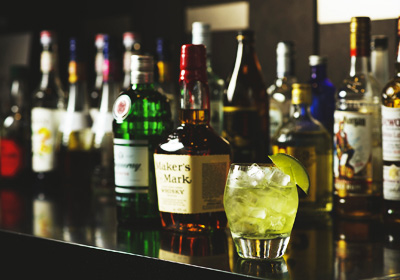 A Wide Variety of Alcohol
Wine or beer, whiskey or liqueur are part of the wide variety of alcohol that we have prepared for you.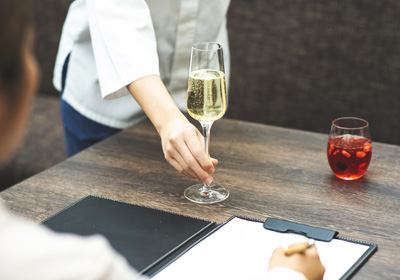 Welcome Service
Champagne or a seasonal drink will be provided to welcome you at check-in.
※Contents are subject to change.
Other Benefits
Room Benefits
Late check-out (until 12:00) is available.
We offer turn-down service. Please contact the front desk by 17:00 for this service.
The room is provided with nightwear.
Each room has a mini-bar (drinks provided in the room refrigerator).
Pool, Spa, & Beach Benefits
The Spa is free for use throughout your stay.
Use of the Indoor Pool & Garden Pool is available before check-in (from 13:00).
Free rental of beach chairs & beach umbrellas is provided at Kariyushi Beach.