Stay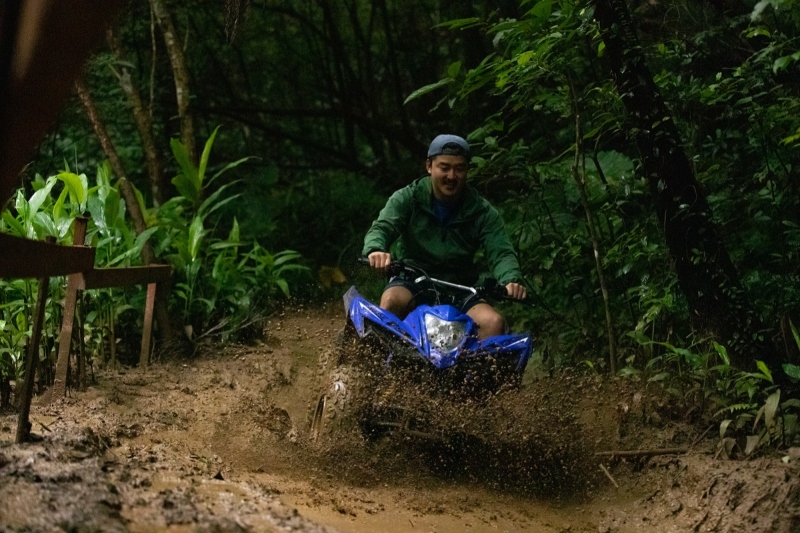 Buggy Adventure in Nago in the Mud!
Enjoy an adventure weaving your way over bumpy roads and through gaps in the trees going through the Yambaru forest. It's a course for both sunny days and rainy days. On rainy days the splashing and the mud make it an even more exciting ride. You can also listen to the guide's explanation about the rare plants growing in Okinawa and the animals that you might pass by.
Meeting place at OKINAWA Fruits Land
Cost:
Adults (16 and over) ¥6,500
Junior (ages 11-15) ¥6,000
Children (ages 4-10) ¥500
* Children under 3 are not allowed to participate for safety reasons.
* Children must ride together with an adult.
Time: About 60 minutes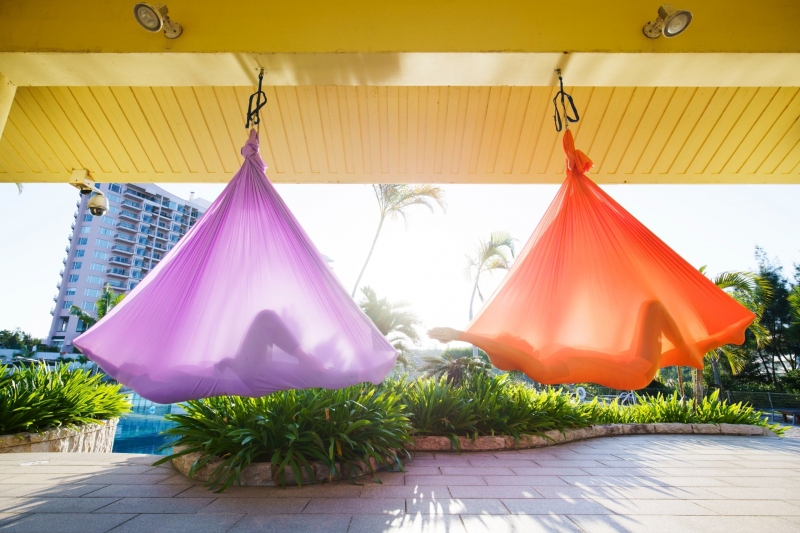 Hammock Yoga
This activity is held next to the Garden Pool under the gazebo area. The quiet environment on a rainy day will give you a different feeling of relaxing than on a sunny day.

■ Dates: Daily
■ Hours: 7:30-8:00 /8:30-9:00
■ Venue: Garden Pool
■ Experience Time: about 30 minutes​
■ Rates: ¥3,500 per person
■ Target Age: Elementary age and up (children must be accompanied by an adult)
■ Meeting Place: Garden Pool Reception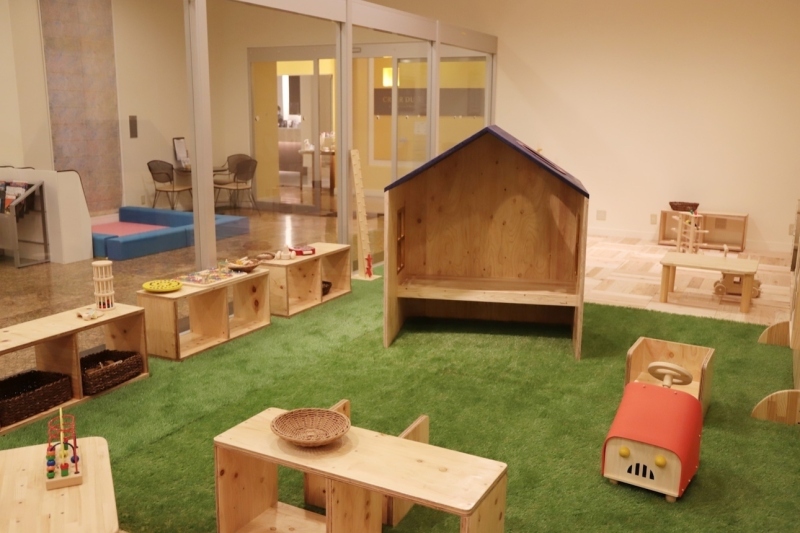 Children's Play Area
There are 2 play areas created from wooden toys that are safe for even small babies and can be enjoyed by older children as well. It provides a change of pace on a rainy day.

Lobby Floor Area open 24 hours
1st Floor (near Spa reception) 9:00-22:00

Children under 12 must be accompanied by an adult.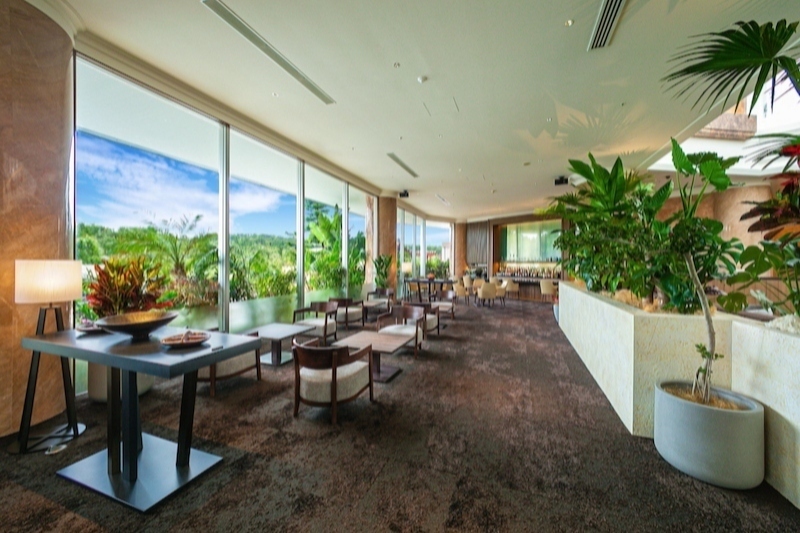 Lobby Lounge
The Lobby Lounge has seasonal drinks and sweets in addition to light meals (11:00~14:30), coffee, and alcohol.

■ Business Hours: 11:00-23:00 (Last order 22:30)
■ Location: Lobby Floor (2nd floor) near the main entrance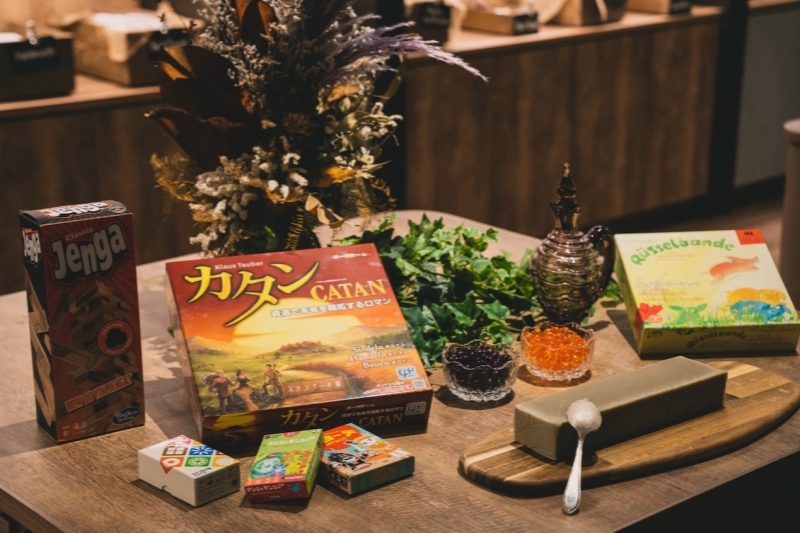 Board Games & Card Games
There are a variety of games for our guests to use. They can be seen at the Amenity Base on the lobby floor. Pick up the card for the game you would like to use and take it to the front desk.

Amenity Base ARIN KRIN Hours: 7:00-24:00
The picture is for illustration purposes only. Available games may change from day to day.