The Poolside Bar is open for a limited time.
Its location in the sun and island breeze create a tropical mood.
It is located in the center of the spacious Garden Pool.
Please enjoy the food and drinks.
| | |
| --- | --- |
| Season | March 19, 2022 (Sat.) ~ October 31, 2022 (Mon.) |
| Business Hours | 15:00 ~ 21:00 (21:00 L.O.) |
| Place | 1st Floor Garden Poolside (outdoors) |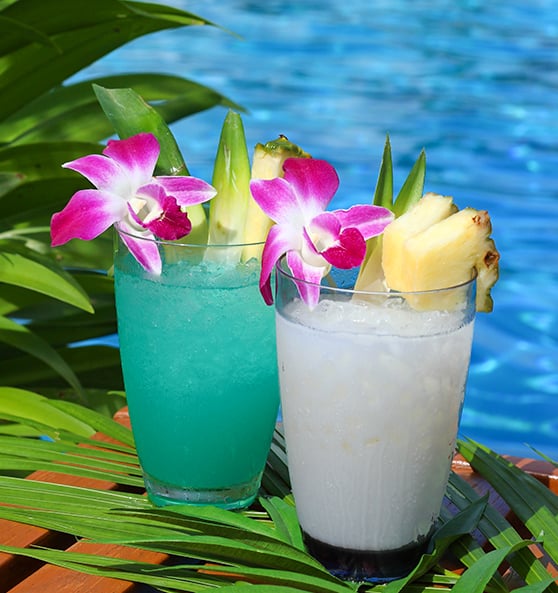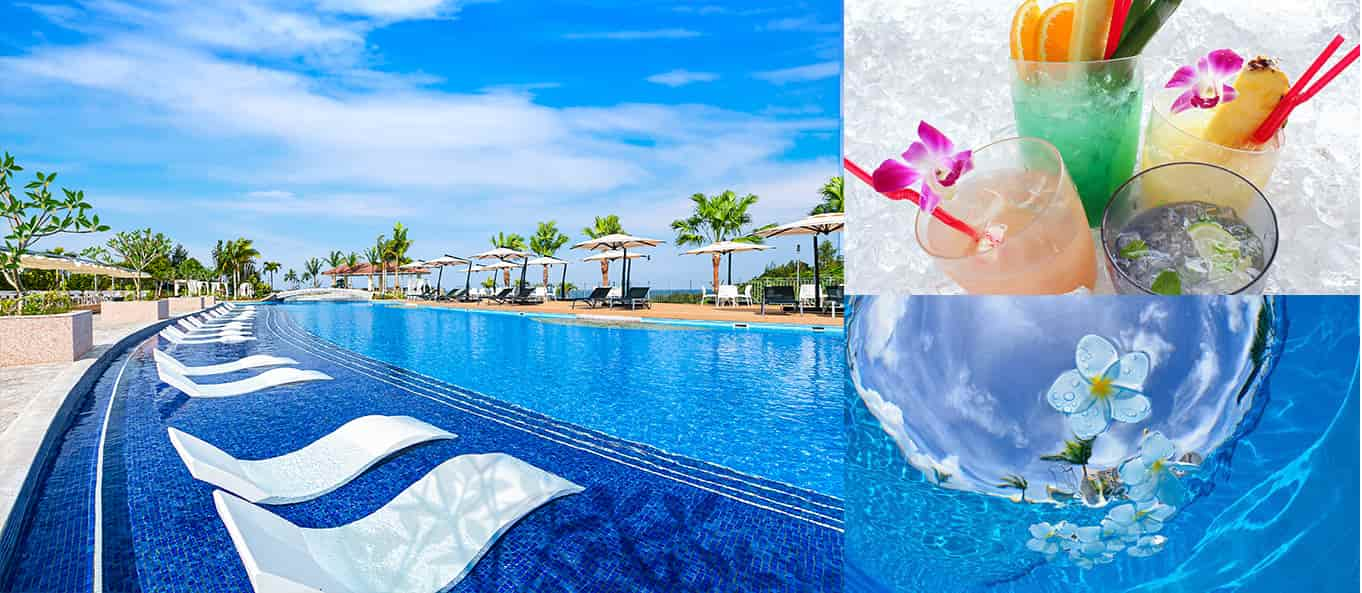 Poolside Bar
Cocktails and light meals are served. Spend your time relaxing on the poolside terrace overlooking the ocean.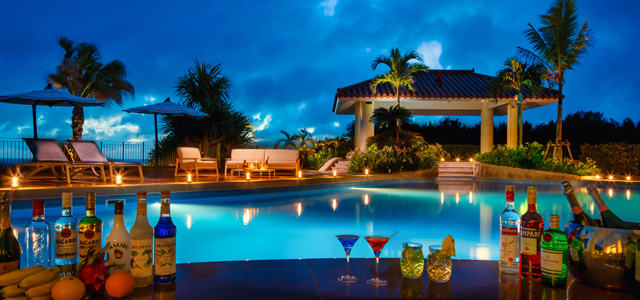 Poolside BBQ
Grill your own dinner using fresh local ingredients and enjoy the poolside terrace watching the sunset. The BBQ menu is available for 2 or more people.
Limited season for 2022: April 29 to May 7, July 1 to September 30.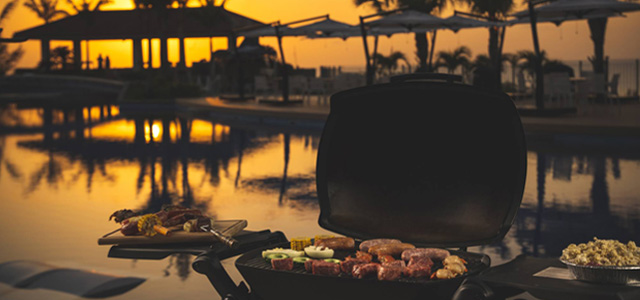 Garden Pool
Our outdoor Garden Pool has a total length of 170m, one of the largest in Okinawa, and has a resort-like layout including 2 Vibra Baths and a sauna. Watching the sunset over the East China Sea from the pool will be one of the highlights of your stay.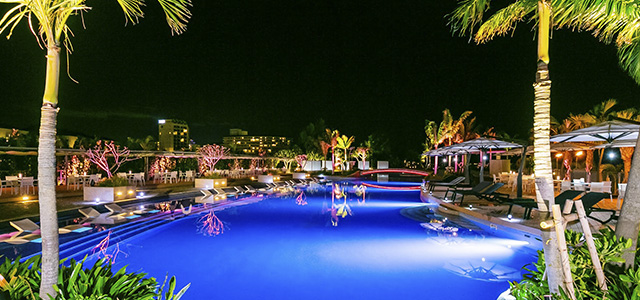 Questions we receive from our guests are summarized below. Please read them before contacting us.