Limited Time Special: Drink & Sweets Set
Limited Time Special: Drink & Sweets Set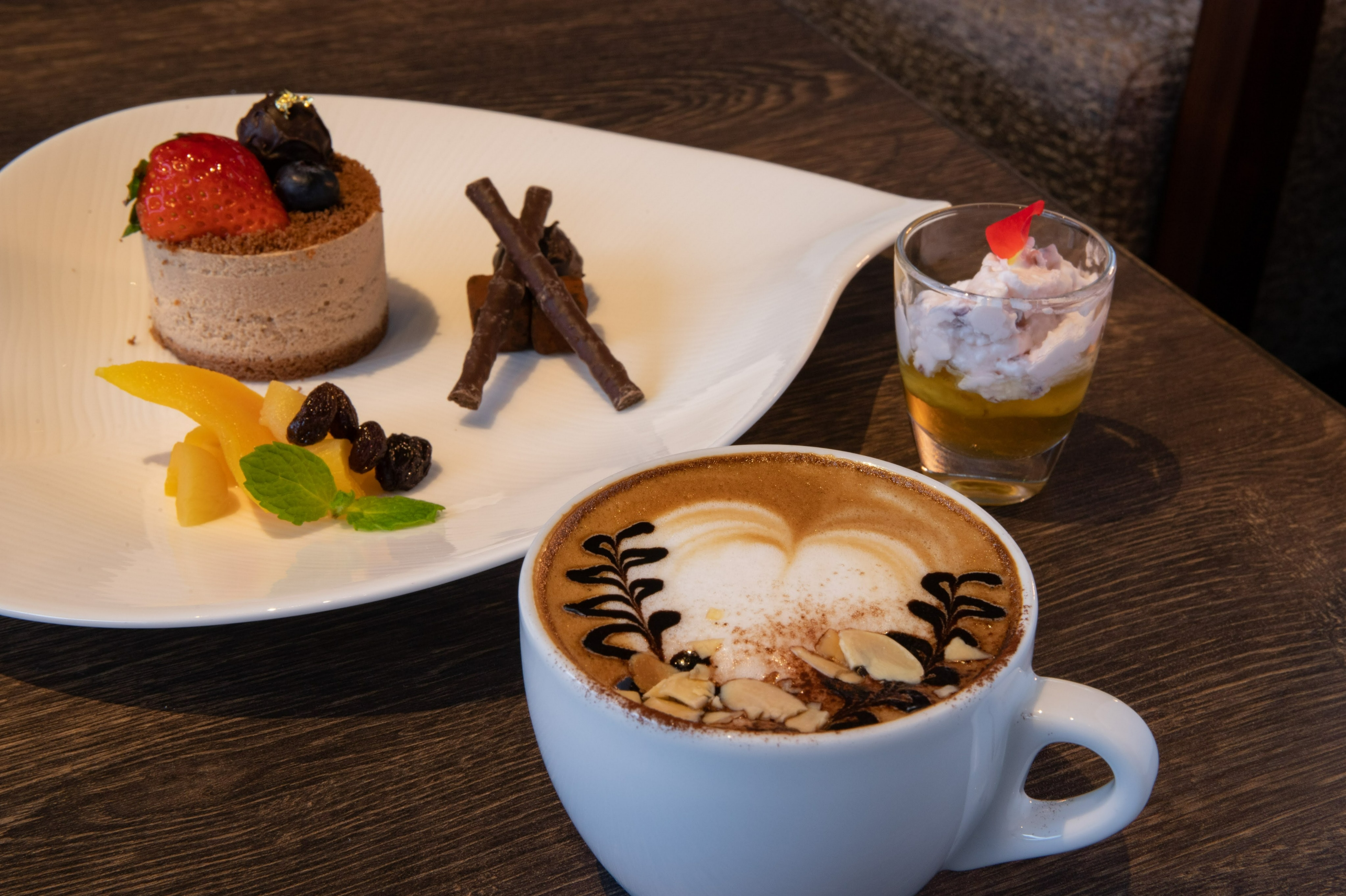 2/1 ~ 3/31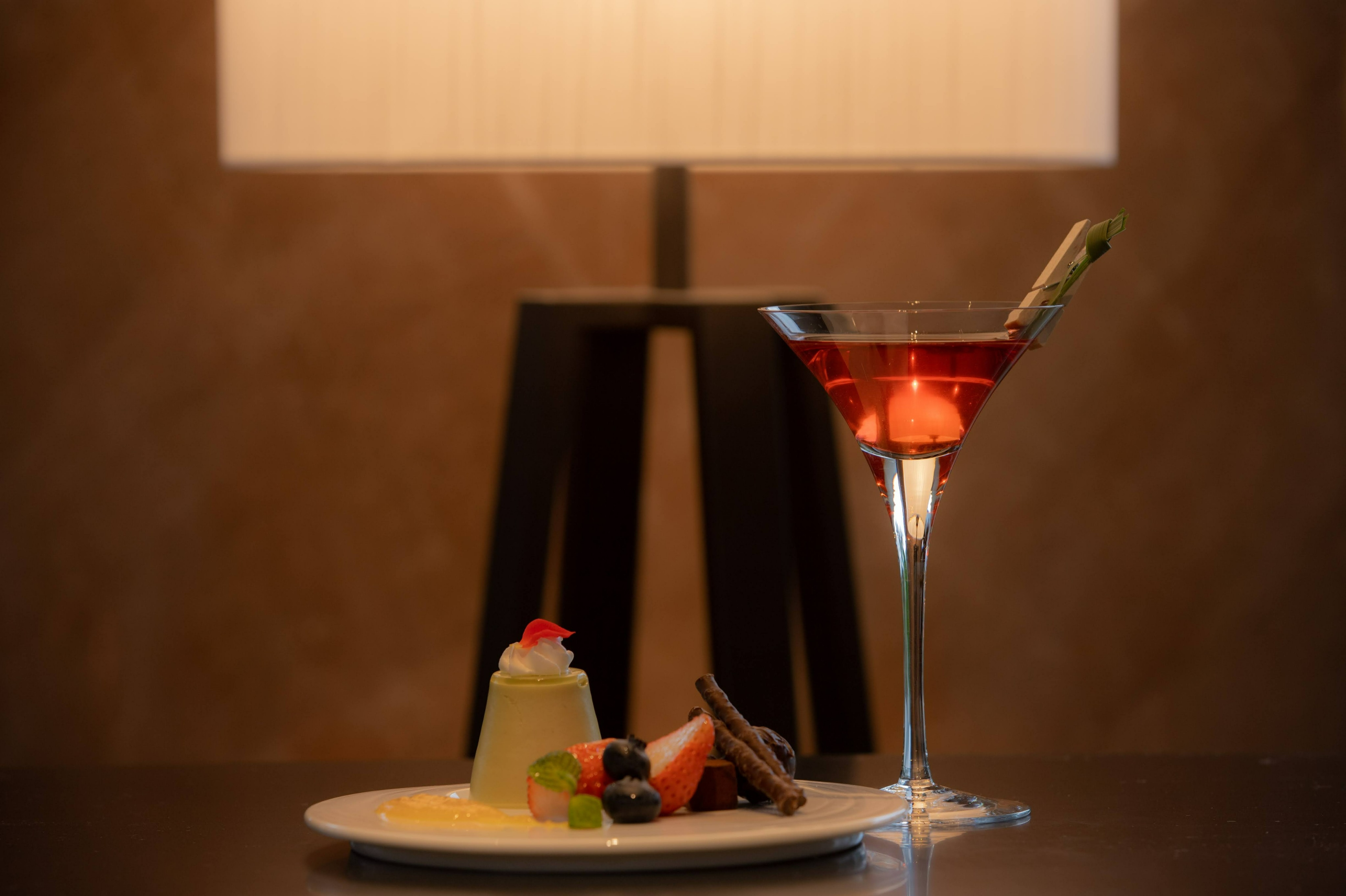 2/1 ~ 3/31
Original drinks paired with sweets can be enjoyed at tea time or evening time.
Per person
1,500
yen(tax included)
Tea Time Set 11:00~16:00 ¥1,500 

Drink
120bpm to you♡
We offer you a cafe latte with the option of adding chantilly cream sweetened with honey and cranberries soaked in rum. 120bpm is a name that expresses the tempo and speed of sound. We hope this heart-pounding tempo will be an exciting drink for you.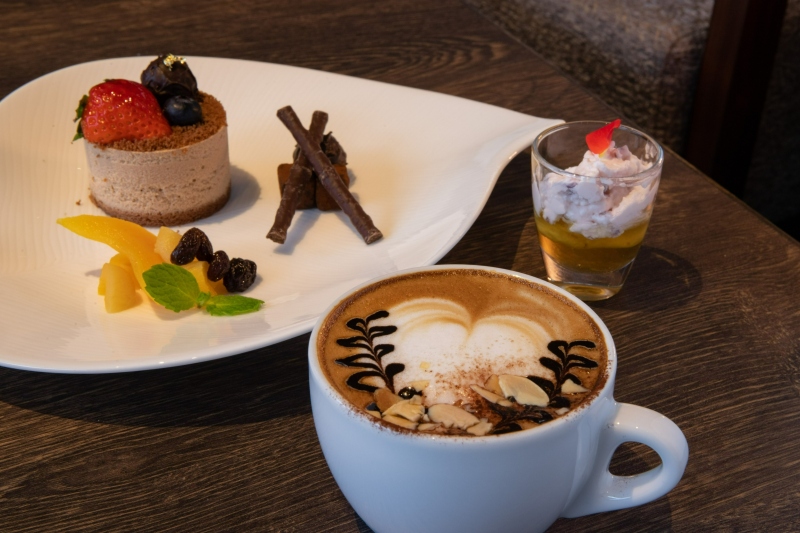 Evening Time Set 17:00~22:00 ¥2,000

Drink
Aimer
This short cocktail features high-quality Burgundy Raspberry Liqueur, the scent of roses, and a mellow brandy which firmly suppors and envelops the flavors. The scent of roses is the language of love, and the sprig of lemongrass reminiscent of fresh love represents connection. Aimer in French means everything from love to like. Enjoy this drink designed to convey love in a variety of ways.

Sweets
Chocolate Mousse Cake
The inside of the cake is filled with chocolate mousse providing a richness that melts in your mouth. It has the flavor of almonds and the moderate sweetness of cacao which pairs well with the drink.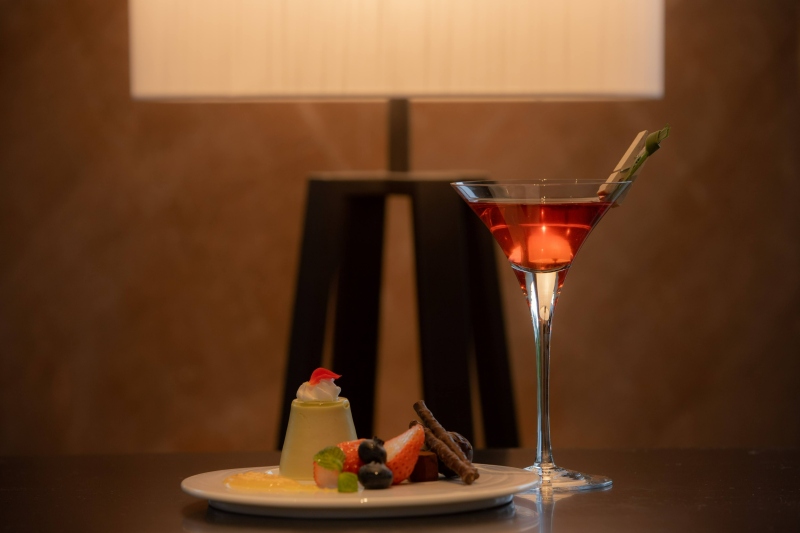 List of Restaurants
Questions we receive from our guests are summarized below. Please read them before contacting us.