Accommodation Special Benefits: Receive a 2,000 yen gift certificate when you use public transportation!
During the busy season, it will be difficult to find a rental car after arriving at Naha Airport. There may be long waiting lines and it could take more than 2 hours after arrival to actually get a car. Oriental Hotel is promoting a campaign for customers who use public transportation from Naha Airport by presenting them with a 2,000 yen gift certificate.

When you check-in please present proof (receipt, payment screen on smartphone, etc.) in order to receive the certificate. We hope you will enjoy all of the sightseeing and local gourmet opportunities while you are visiting Yambaru!

■ Benefit: One 2,000 yen certificate per person
■ Period: Arrival from October 1, 2023 to February 29, 2024
■ Eligible Persons: Guests staying at Oriental Hotel Okinawa who use public transportation from Naha Airport
* This offer cannot be combined with other similar offers.
* The benefits are valid only once during your stay.

■ Gift certificates can be used in the restaurants (except for in-room dining), Lobby Lounge, Poolside Bar, KBC Shop, Spa.
* Availability of locations may change depending on the type of business.
* Some items at the KBC Shop are excluded from this benefit. Please check before purchase.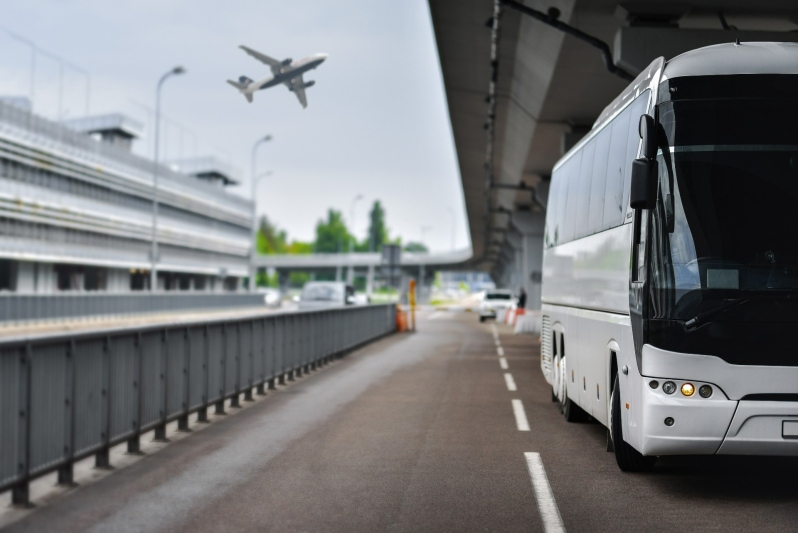 Naha Airport ⇔ Oriental Hotel: Very convenient! Let's use it more!
People think Okinawa is inconvenient if you don't have a car, but that is not really the case. The number of daily Airport Shuttle Buses has increased to 14. The bus stop for Oriental Hotel is Kariyushi Beach. If you contact the hotel in advance, the hotel shuttle will pick you up at the bus stop. The fare is only 1,600 yen--a great bargain. There is also a limousine bus which gives you 20 more options as well as the convenience of coming directly to the hotel entrance.
More sightseeing and less driving.
Benefits will be extended to other transportation options.
For the Highway Bus, get off at the "Yofuke" bus stop.
For the Yanbaru Express Bus, get off at the "Michi-no-Eki Kyoda" bus stop.
From the bus stop to the hotel, take a taxi or local bus No. 120 or 20 and get off at "Busena Resort Mae".
We offer a free shuttle service from "Busena Resort Mae", so please contact the hotel before boarding.
Jinbei Marine, a high-speed ferry service
From Nago Port to the hotel, take a taxi or take the local bus No. 120 or 20 from "Nago Crossroads" and get off at "Busena Resort Mae".
We offer a free shuttle service from "Busena Resort Mae", so please contact the hotel before boarding.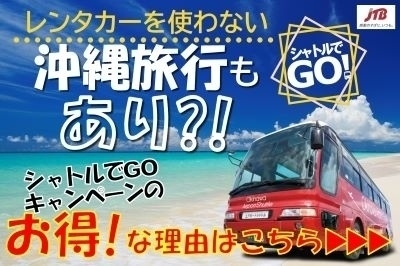 There is a new bus campaign!
It's cheaper than a rental car!
In addition, it comes with hotel benefits!
It's a great time to go to Okinawa.
Yambaru Gurutto (Around Yambaru) Sightseeing Shuttle Bus

From July 15th to August 20th there will be a sightseeing shuttle bus available for visitors to Okinawa. The Yambaru Gurutto Sightseeing Bus tours around the northern area of the Okinawa main island. For ¥1,100 per day you can get on and off as many times as you like. This is a great way to enjoy Yambaru during the 2023 summer vacation.
*This bus service is provided in conjunction with the Airport Shuttle Bus and uses the same bus stops between Onna-no-Eki and Nago City Hall.
A Different Way to Enjoy Your Okinawa Trip!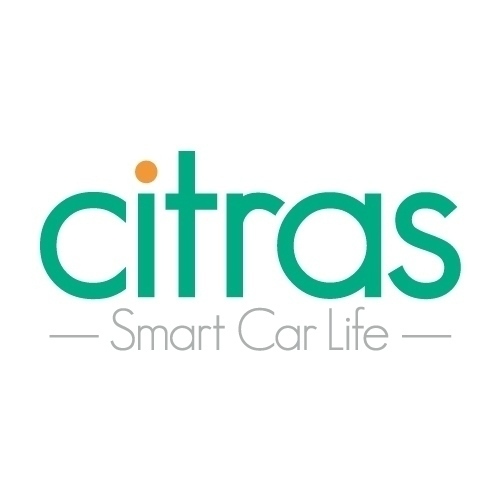 The Citras Rental Car is available at the hotel for you to use as you need it.
It is available 24 hours in 15 minute time slots.
It does not need to be reserved in advance.
Type of car: Nissan Dayz, Nissan Note, Nissan Serena
Membership app can be used 24 hours.
Reservations can be made from the app (no annual membership fees).
App has a mechanism for locking/unlocking the door.
The 15 minute time slots include insurance and gasoline charges.
Cancellation is free up to 15 minutes before usage time.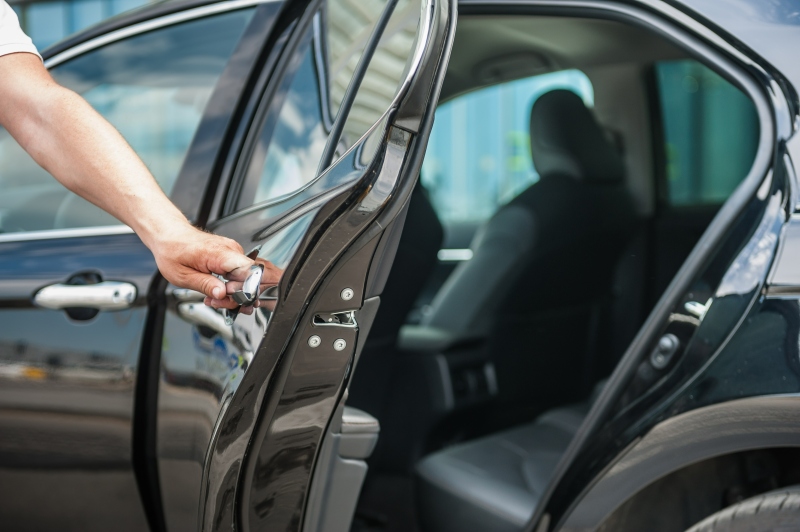 Learn about the history, culture, and nature of Okinawa with a customized taxi plan. We recommend this option as it allows you to freely move where and when you want.
Eco Next Generation Mobility "Electric Kickboard" (Driver's license is required for operation.)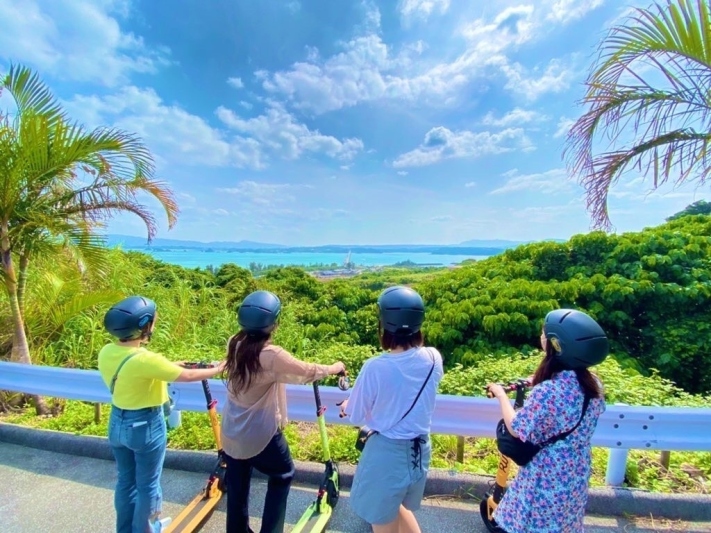 Rimo is an electric scooter rental service located in Onna Village, Okinawa. The kickboard can be used easily on public roads allowing you mobility to see superb views while feeling the refreshing ocean breeze. It can also be oflded and put into the trunk of a car for you to use wherever you decide to go.
Transportation Other Than Rental Cars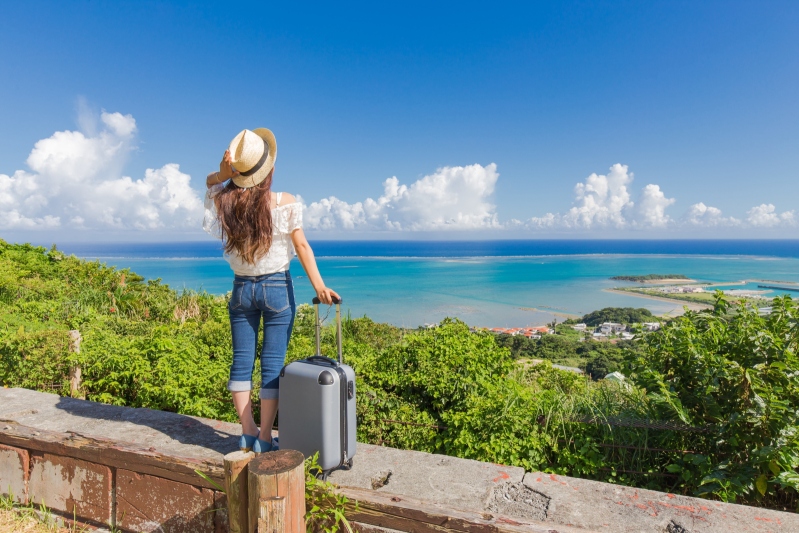 Okinawa Convention Visitors Bureau (OCVB) introduces transportation options, model courses, limited accommodation plans, and travel ideas that will help give you more ways to enjoy Okinawa without using a rental car.