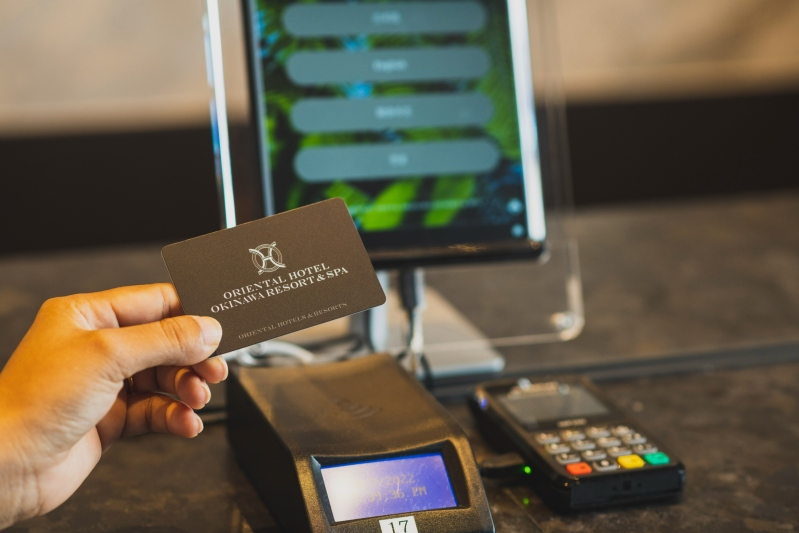 We have introduced smart check-in procedures at our hotel that allow for less congestion and less waiting time. You can check yourself in by inputting your customer information, making payment, and issuing your card key. We hope you will use this convenient service.
Information Details
・Smart check-in does not support reservations with 2 or more rooms or group travel.
If you enter guest information (including accompanying person information etc.) by 24:00 the day previous to your arrival, you will not need to enter it again when you arrive at the hotel and you can check in very easily. Please register your email address using the following form. A confirmation email will be sent to the registered email address 3 days before check-in if you register in advance of that. Otherwise, a confirmation email will be sent as soon as the reservation can be confirmed. If the reservation cannot be confirmed, the hotel will call you.
Email Address Registration Form
Major reservation sites that require email address registration:
・Reservation by direct phone call to hotel
・Rakuten Travel
・Package reservations that include transportation such as Jalan
・Ikyu.com
・Agoda
・Benefit Station
・OZmall
・WELBOX
・JTB
・Kinki Nippon Tourist
・Japan Travel
・Reservations through other travel agencies
・Best Reserve Yado Plaza
Major reservation sites that DO NOT require email address registration:
・Official Hotel Website
・Jalan Net
・Rurubu Travel (not all)
・eYado
・Relo Club
・Relux
・Booking.com
・Expedia
The following video is an all Japanese instruction video of how to use the smart check-in machine. However, the smart machine itself is set up for use in Japanese, English, Korean, and Chinese. When you choose your language, the instructions are very easy to follow.