Stay
"DOKI DOKI YAMBARUNTURE!" How would you like a taste of a real Yambaru tour?
Adventure Tour with Doki Doki Yambarunture in Higashi Village
About a 45-minute drive north from the hotel you will arrive at Doki Doki Yambarunture, an adventure park in Higashi Village. Here you will be immersed in the nature of northern Okinawa while you participate in adventure tours with the safety of a guide. Please contact them directly for details and reservations.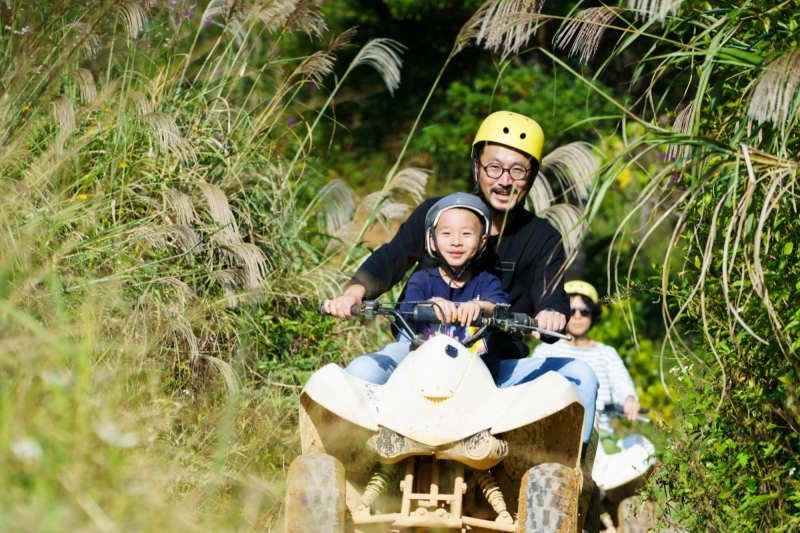 Buggy Adventure

Both adults and children from age 4 can participate in this tour as the guide will teach you carefully. You can enjoy an especially bumpy course or a superb scenery course.

Cost:
Adults (16 and over) ¥6,500
Junior (ages 11-15) ¥6,000
Children (ages 4-10) ¥500
* Children under 3 are not allowed to participate for safety reasons.
* Children must ride together with an adult.

Time: About 60 minutes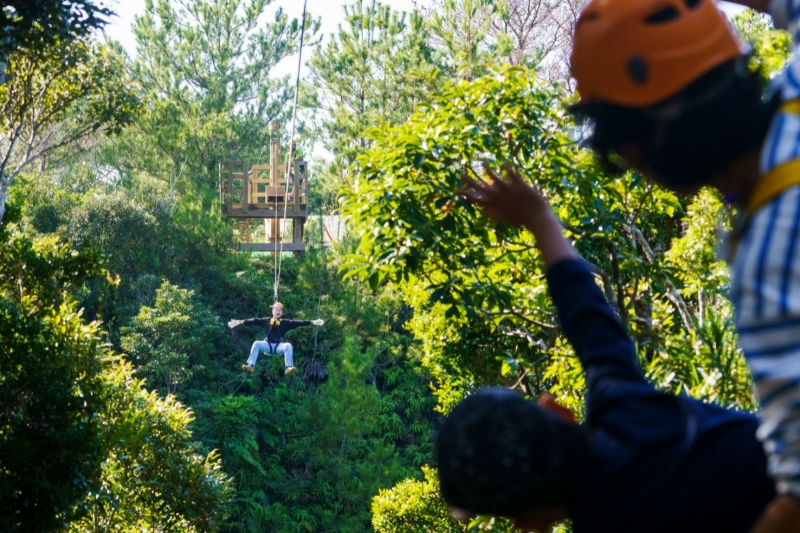 Zipline Adventure

Five different ziplines across the forest give you a thrilling ride. You will especially enjoy the scenery of the Yambaru forest as if you were Tarzan.

Cost:
Adults (16 and over) ¥5,500
Child (under 15) ¥4,500

Conditions:
Must be at least 120 cm tall
Weight must be between 25-100 kgs
* Children must be accompanied by an adult.

Time: About 90 minutes (may vary)